The solution allows you to configure the sending of e-mail notifications to all employees participating in the task, if any changes have been made to it.
Tasks are under control!

The «Task notification» solution allows you to configure the sending of notifications about task changes to email of all persons, indicated in the task (to the Producer, Responsible, Co-executors, Observers). Moreover, it's possible to configure for which groups to enable these notifications and for which not.
Principle of operation

When creating a new task in the corporate portal, all participants of this task — producer, observers, etc., will receive a notification to the mailbox.
When you make changes to the task — comment, status, etc., all participants of this task will also be notified by e-mail.
Thus, all participants of the task will be aware of the latest changes in the course of its solution.
Example

To demonstrate the work of the module, we will create a task for one of the groups, which is specified in the module settings. We specify the participants and save the task.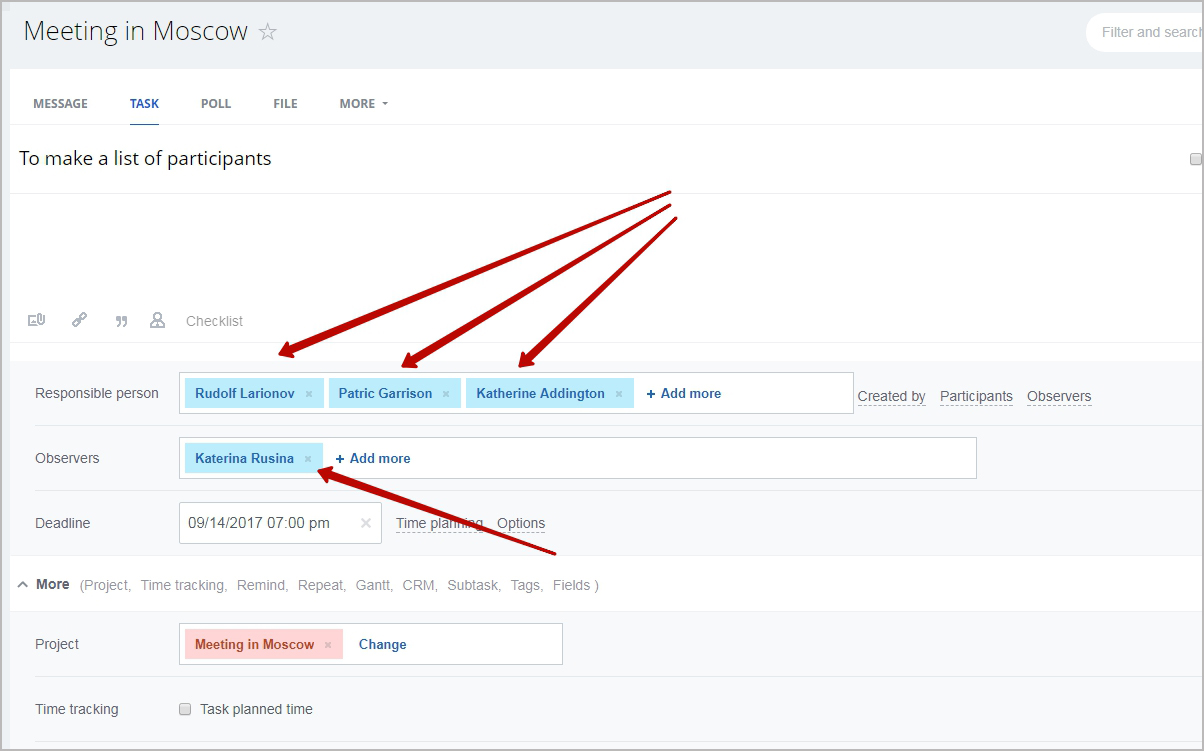 Each person participating in the task will receive an e-mail message about the creation of a new task with their participation (in any role - the observer, the responsible, etc.).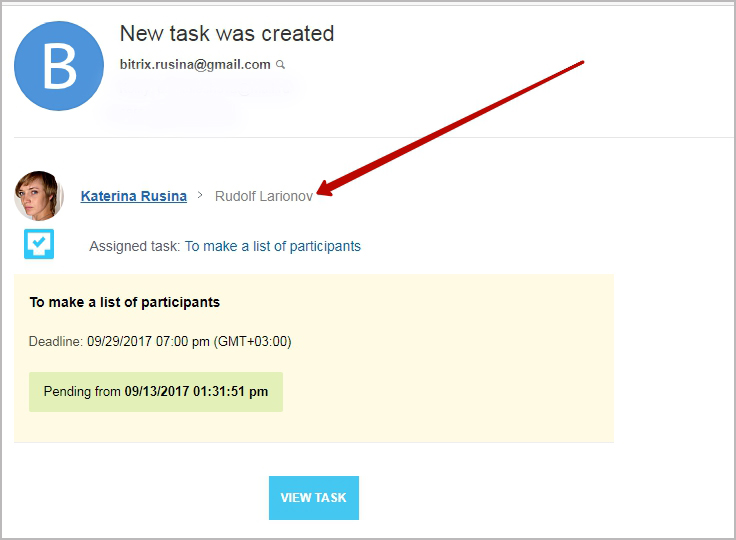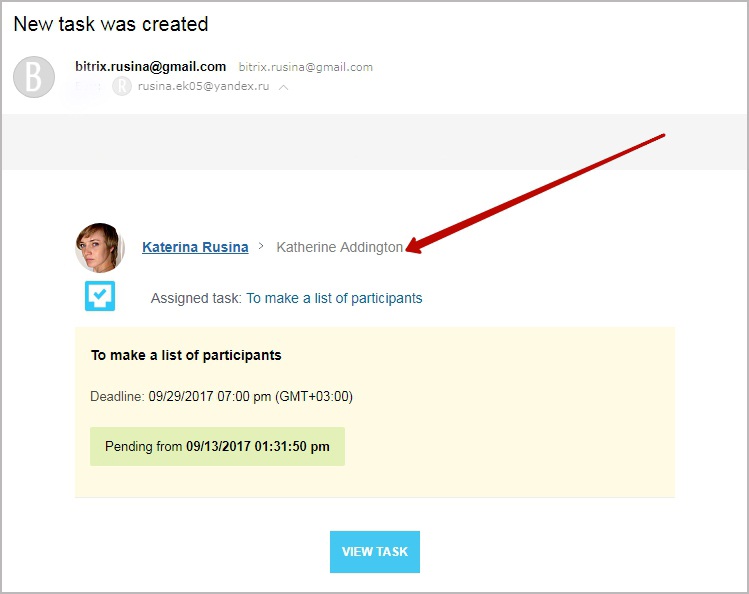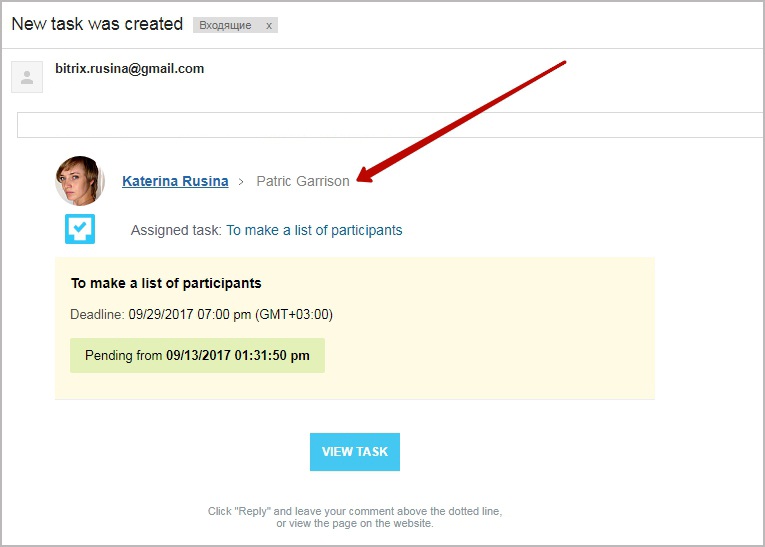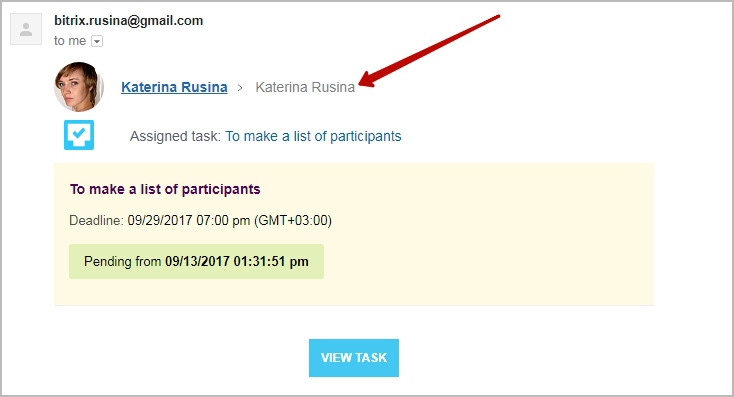 Then add a comment to the task.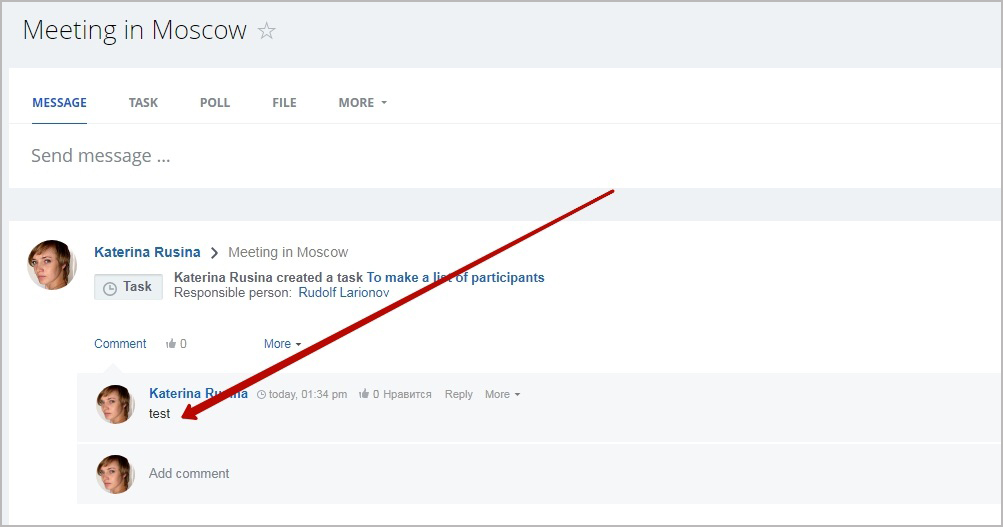 Each employee participating in the task will also receive an email notification about adding a comment.

Installation
1. Download the solution on the Marketplace.
2. Click the Install button, specify the path to install the solution. You will need administrator rights for installation.
3. In the administrative section, go to Settings — System settings — Module settings. Select «Task notification».
4. Tick the box "Enable". Write down the email address of the sender of notifications; select the groups for which you want to enable notifications, click Save. If you have a port number for the portal, specify it.