The module allows to organize convenient work with vacancies on the website
Division into categories, archive of vacancies and unloading in the YVL format are available.
It will be useful to recruitment agencies and any companies with amount of vacancies more than one.
1. Establish the module. Answer the questions of the master while the installation.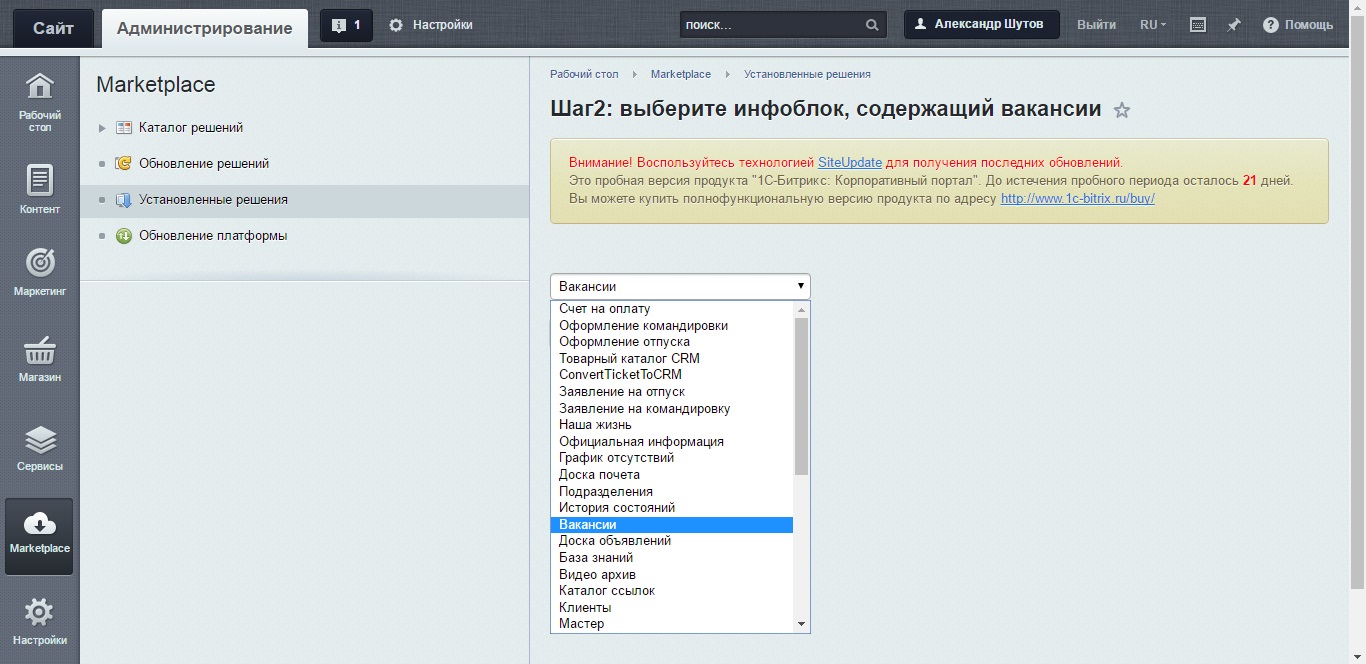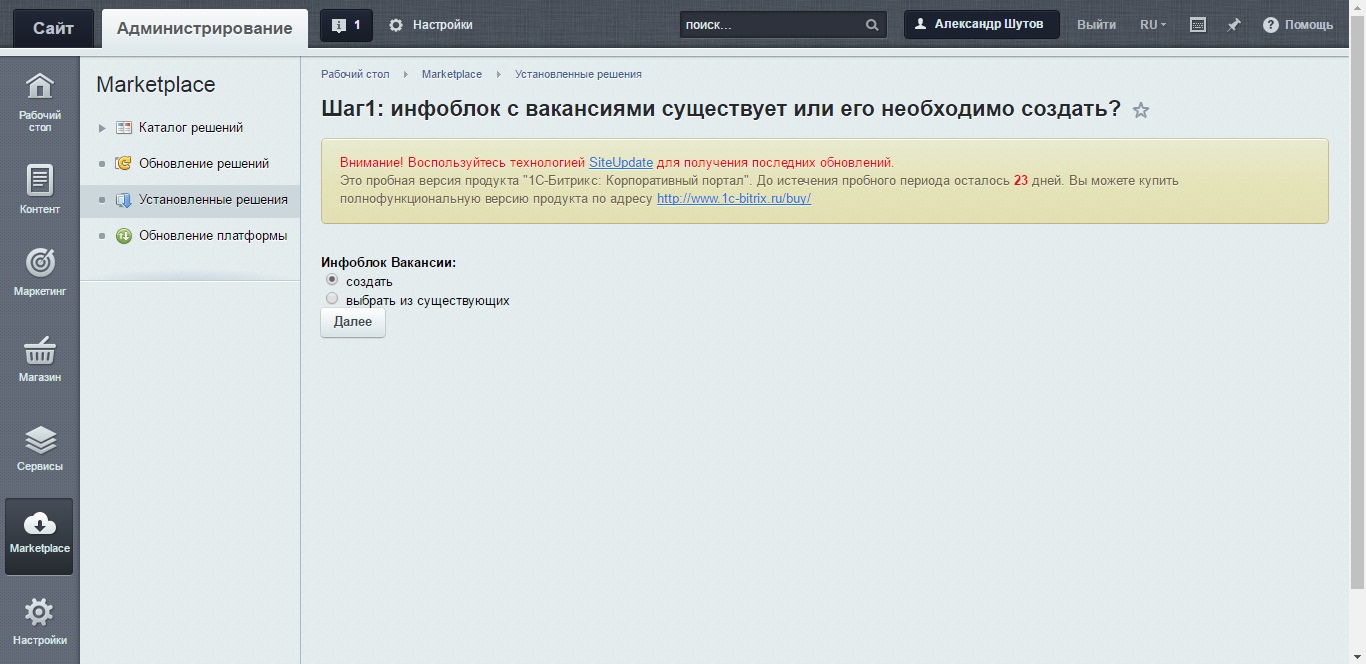 IMPORTANT: if you connect existing infoblock "vacancies" (but don't create the new one) it should contain the following fields:
- Salary (salary)
- Employment (employment)
- Working schedule (shedule)
2. In a public part of the website add the "News" component.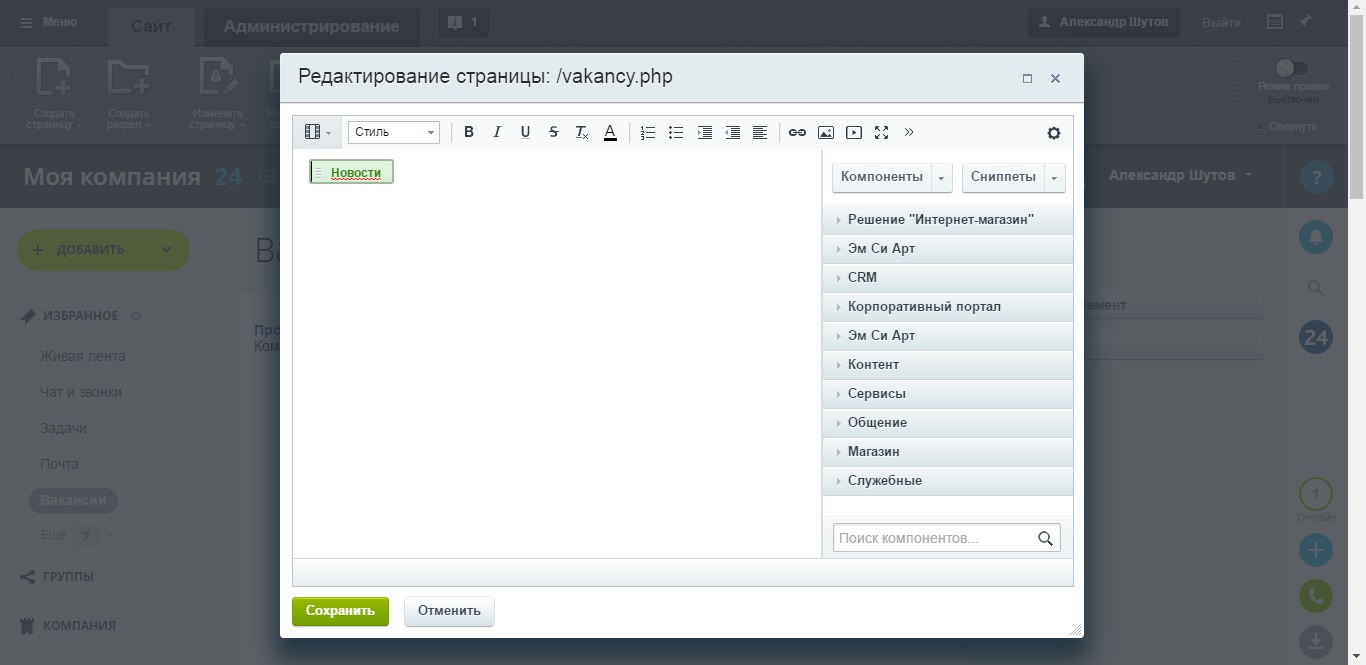 In setup of a component specify:
Infoblock type: "Vacancies"
Infoblock: Vacancies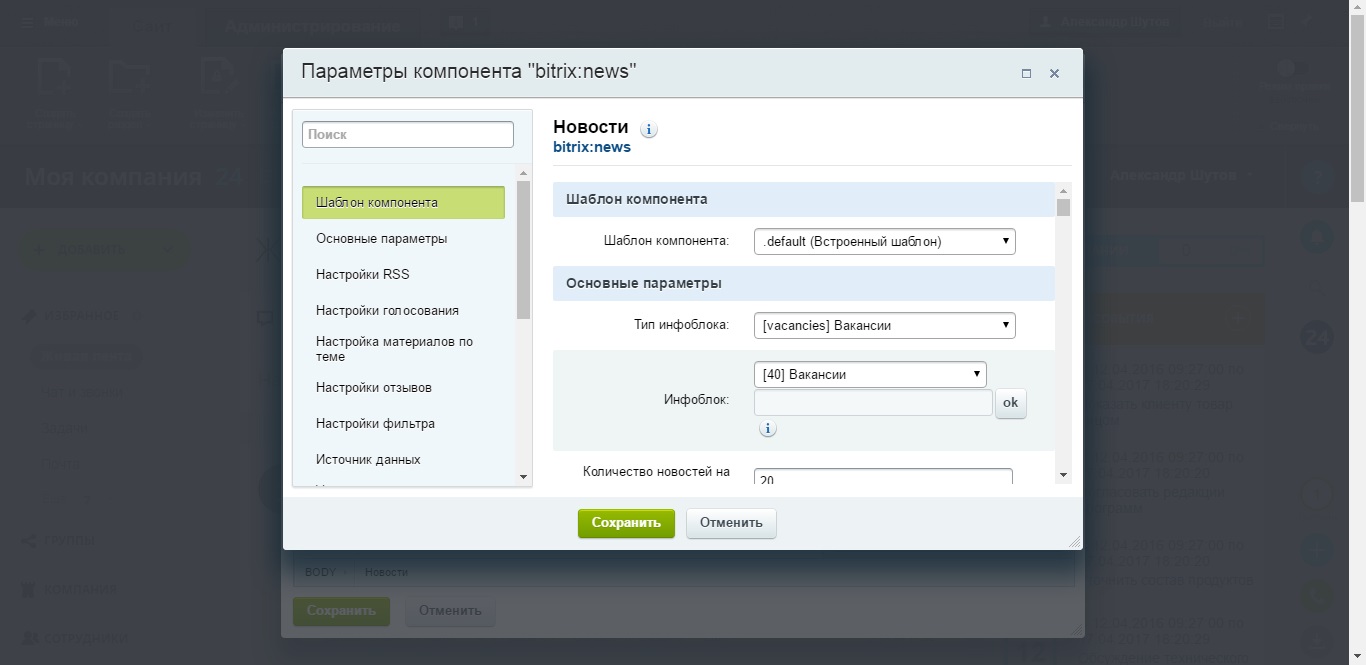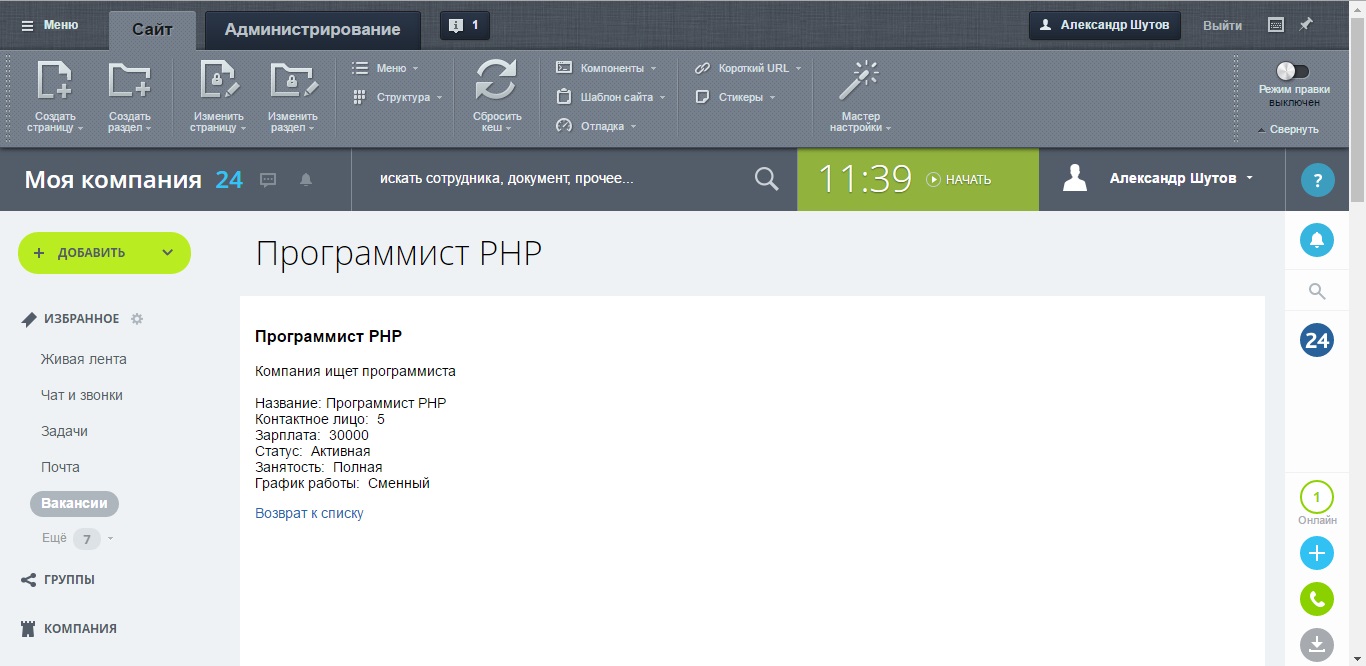 3. Usage consideration:
unloading can happen by pressing of the button "begin unloading" in an administrative part of the website (administrative part - Services - Vacancies)
or - with the turned on tag "it is necessary to repeat unloading after vacancy change/removal/addition" - unloading happens automatically in case of addition/removal/change of vacancy from the administrative part.
If it is necessary this mechanism to work while editing from a public part - then you should connect the module in the text of the corresponding page as follows:
CModule:: IncludeModule ("mcart.vacancy")
If there are several pages where an editing can be, it is reasonablly to connect the module in header.php of the website template.
Also unloading can be started according to the schedule.
The latest version of the module includes the Vacancy component.
For removing of vacancies place it on the necessary page, choose in parameters an infoblock with vacancies.